The call of Prometheus – 1821
Christoforos Christofis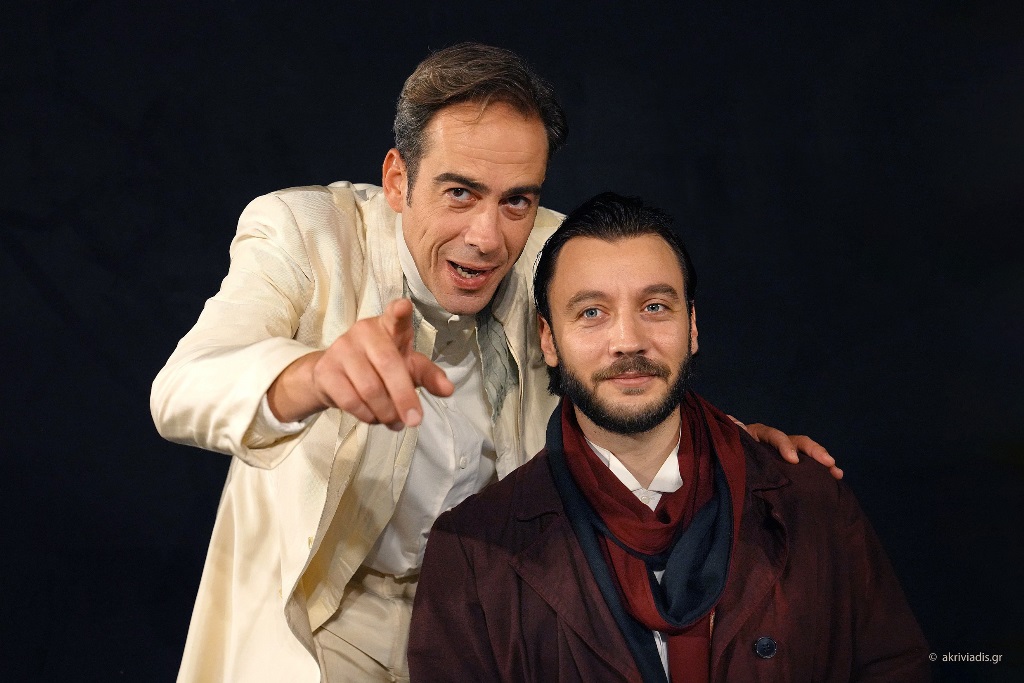 Overview
Commissioned by Megaron, the Athens Concert Hall
World premiere
A musical historical drama about the struggle for national rebirth (Palingenesia) during the period from 1821 to 1827, an era so important for the formation of new ideas, seen through the eyes of the Diaspora Greeks. From the students of the time, the artists, the writers, the politicians and the diplomats –with references to Xanthos, one of the founders of Filiki Eteria, to Prince Ypsilantis, to the French painter Delacroix, the German writer Goethe…to Napoleon– we are transported to the beginning of the revolution and from there to the massacre of Chios, the siege of Missolonghi, the death of Lord Byron and, ultimately, the assassination of Kapodistrias in Nafplio. All of them very important events that have served as sources of inspiration of the Romantic movement and have largely defined European history in general.
Megaron would like to thank the Greek National Opera for its generous loan of costumes and associated accessories
Credits
Text- Director

Christoforos Christofis
Music and conductor

Nikos Xanthoulis
Choreography

Ersi Pitta
Set design

Konstantinos Zamanis
Costumes

Erietta Vordoni
Lighting design

Antonis Panagiotopoulos
Sound design

Vaggelis Koulouris
Video projections

Christos Manganas
Assistant Directors

Konstantina Psoma

Manos Spitalas
Cast (in order of appearance)

Goethe: Giorgos Christodoulou

Mephisto: Stathis Koikas

Lord Byron: Spyros Stamoulis

Unknown Man: Alberto Fais

Xanthos: Panagiotis Georgoulas

Kapodistrias: Maximos Moumouris

With Dimitris Piatas in the role of Napoleon
Dancers (in alphabetical order):

Elissavet Delaka

Dimitra Kokkori

Aspasia Lemou

 
supporting actors(in alphabetical order):

Antonis Voultsos

Thomas Thanos

Ioanna Kallitsantsi

Filimon Orkopoulos

Charoula Panagopoulou

Thomas Sideris
song

Theodora Baka

See also
Straight Line Crazy by David Hare. For forty uninterrupted years, Robert Moses manipulates those...
Organizer: Megaron Athens Concert Hall
Thursday 23.03.2023, 20:00
In every one of his appearances, violinist Antonis Sousamoglou, concertmaster of the State Orchestra...
Organizer: Megaron Athens Concert Hall
Thursday 23.03.2023, 20:30